Dean's Desk
---
The MGM Dental college and Hospital has been an addition to the family of MGM Trust in 2001 and is recognized by the Dental Council of India, New Delhi. Our institution has progressed from undergraduate status to starting postgraduate courses in the year 2009. Fellowship courses have been introduced in the year 2020. Dedicated faculty and staff have encouraged and guided students in both academics and extracurricular activities. Faculty actively participates in the academic activities, undertake research projects, publish papers and attend international and national conferences. Students are also encouraged to carry out similar activities.
Our satellite centers in the rural and urban areas help to cater to the dental needs of the population there. Routine dental camps are held to educate the population of the dental diseases and to bring about dental awareness among them..
I welcome all of to this great institution of learning. I wish the students all the best for the years in the MGM Dental College and Hospital.
--Dr Srivalli Natarajan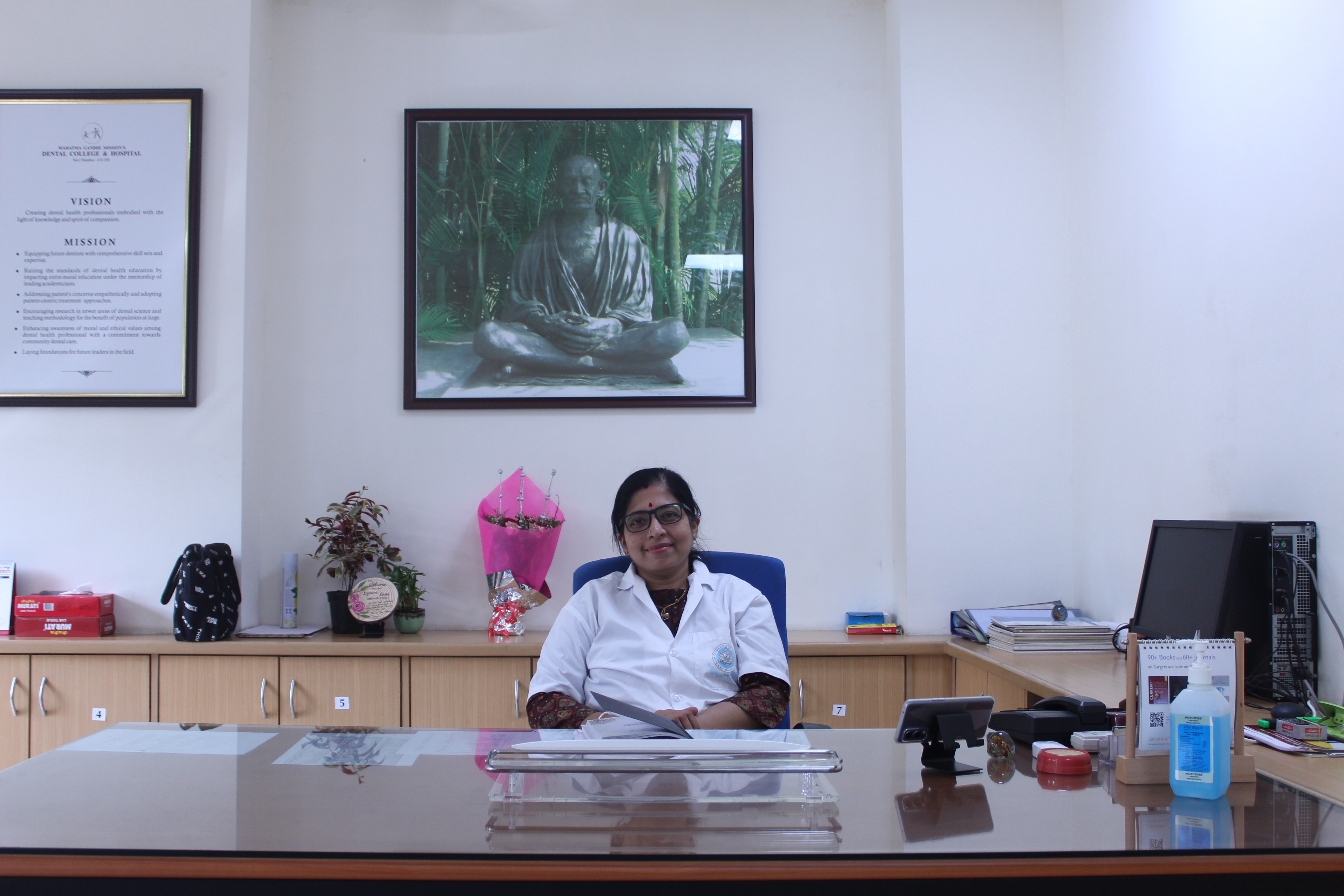 Telephone No.: (O) 022-27434946 / (O) 022-27436604