Dean's Desk
---
"Education is the Passport to the future
For Tomorrow belongs to those who prepare for it today"
Malcolm X
It is with immense delight ,satisfaction , and pride that , I as a Dean, MGM Dental college & Hospital, the first affiliated dental college to be accredited with NAAC " A" grade , in the leading Indian state of Maharashtra would like to present through this website , a virtual tour of the highlights of this important land mark dental institution and its routine, to propel it to greater heights of excellence and ever expanding glory.
This platform provides an opportunity for its visitors to gel with this institution in all its facets —core competencies of the departments, important achievements , state of the art infrastructure, services and solutions and interesting insights into research, the life blood of progress.
The portals are constantly on the move with updated articles, information, blogs, newsletters, announcements and success stories. The site is calculated to take dental practices, related education and research to the doorsteps of the stakeholders.
True to the meaning of the word " Web", this information network will capture the imagination of the Dental fraternity in particular and common public in general and entrap them in its blaze of splendour.
There is only one to which, the full marks for conceiving this progressive endeavour goes rightfully. It is the amazing faculty, staff and students under the guidance of the management who with their tireless work, have made this, what it is and provided a playfield for the stakeholders to stay connected with this institution of pride and vision.
UNITY IS SYNERGY AND SYNERGY IS SUCCESS
--Dr Srivalli Natarajan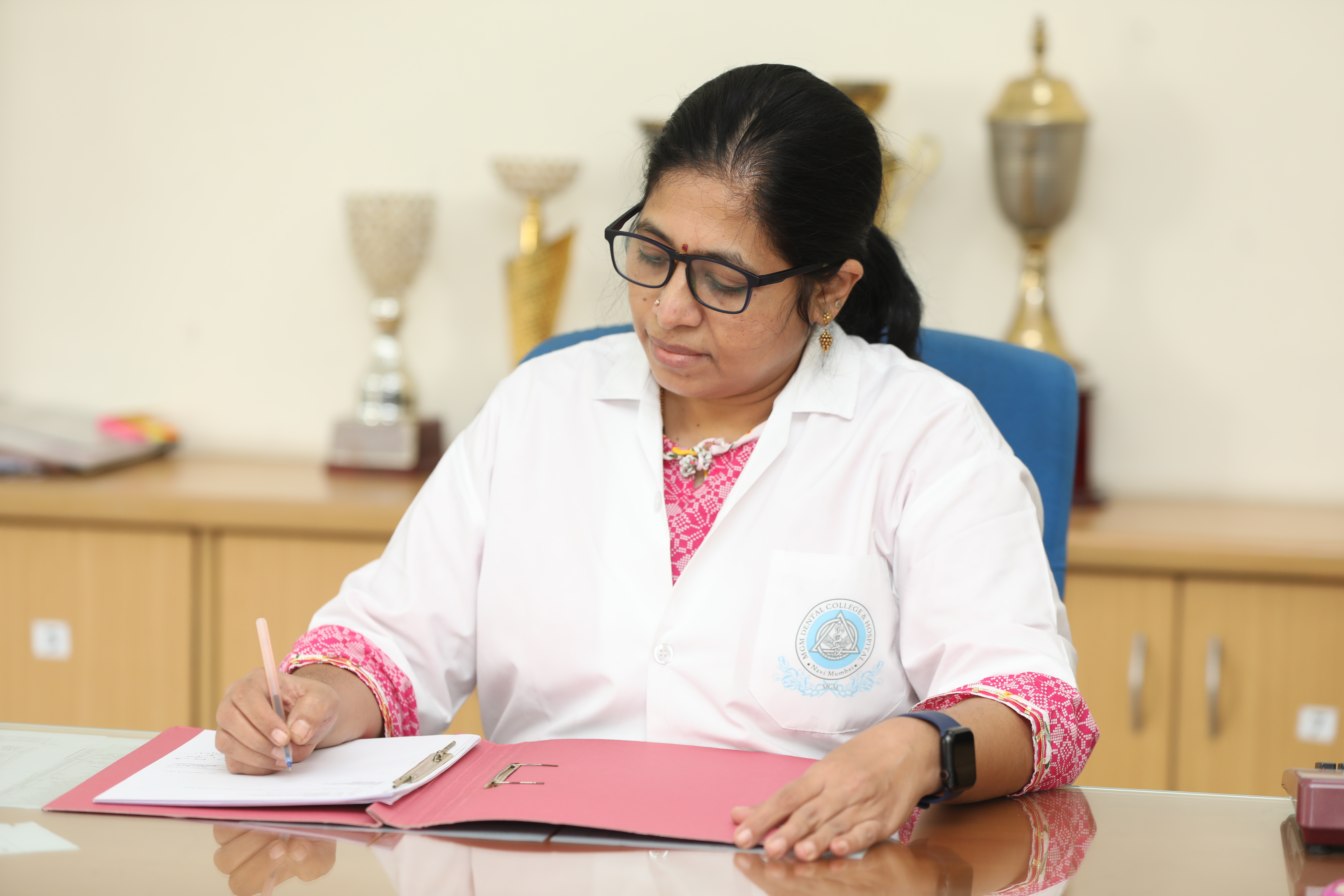 Telephone No.: (O) 022-27434946 / (O) 022-27436604