Student Democratic Corner
---
Student Clubs
---
ARTVILLE ART CLUB ABOUT THE CLUB
ARTVILLE is a unique initiative by IQAC, encouraging everyone to bring forth their artistic side and explore self-expression and to help gain personal insight and develop new coping skill.
ARTVILLE provides an amazing opportunity for all artists to showcase their artworks, learn new things through workshops, to share and enjoy different art forms with peers and participate in art exhibitions.
The club was inaugurated on 6th October, 2021 by Dr. Vaishali Das (Renowned Oral and Maxillofacial Surgeon and Founder or Artodontics) and Dr. Ketan Naik (Orthodontist and professional sculptor) and is currently headed by Dr. Ankita Deshmukh, Lecturer. Department of periodontics.
The objective of the club is to provide a platform for budding artists to showcase their artistic talents. Organize events and workshops and help explore self-expression.
COMPOSITION OF ARTVILLE ART CLUB
ARTVILLE ART CLUB
2022-23
SR.NO
NAME
ROLE
1
Dr. Srivalli Natarajan
Dean
2
Dr. Ankita Deshmukh
Faculty In-charge
3
Sneha Tidke
Interns In-charge
4
Ruchita Sukhadia
ABOUT THE CLUB
Electoral Literacy Club (ELC) is being set up in the M.G.M Dental College & Hospital to promote electoral literacy in all age groups of the Indian citizens through engaging and interesting activities in an apolitical, neutral and non-partisan manner. The club will have all of the students from First Year B.D.S to Final Year B.D.S and Interns its members.
The objectives of ELC are as follows:
To educate the target population about voter registration
To familiarize participants about EVM and VVPAT and educate them about robustness of EVM and integrity of the electoral process using EVMs
To help the target audience to understand the value of their vote and exercise their suffrage right in a confident, comfortable and ethical manner
To harness the potential of ELC members for carrying the electoral literacy in communities
To facilitate voter registration for its members as they attain the age of 18
To develop a culture of electoral participation and maximize the informed and ethical voting and follow the principle 'Every vote counts' and 'No Voter to be Left Behind'
Composition of Electoral Literacy Club (ELC)
Member Secretary
Dr. Priyanka Tidke
Members
1st B.D.S Students
2nd B.D.S Students
3rd B.D.S Students
4th B.D.S Students
Interns
ABOUT THE CLUB
Literary expression is a form of art that intrigues the quiet souls. It was started with a purpose to nurture the interests of literary enthusiasts. The events organized by the literary committee motivates an individual to reflect upon themselves and bring out their aptitude and innovation through all the best means.
Being a part of KALAM, the literary committee of MGM Dental college, is a unique experience. Writing is an indispensable part of today's world and needs to be the top skill for Dental and Medical professionals alike. It is rightly said that the pen is mightier than the sword.
Literary committee supports an appreciation of reading, engaged discussion, and writing as activities . It strives to develop an unbounded and strong platform to support the overall development of the students. The Literary Committee seeks to build a holistic place where students can learn the art of reading and writing
To mould the personality of students, exposing them to a wide range of cultural events throughout the year.
To help students overcome their shyness and constraints in speaking, reading and writing, various competitions such as Debate, Book Review, Essay Writing and Public Speaking on various social and personal issues etc., are conducted every month based on a theme.
Every month E newsletters of MGM Dental college named Apni Khabar is released.
Which include monthly events, Writings in the form of essays, poetries based on the relevant theme, art , quotes and writeups from UG, PG STUDENTS and parents as well.
To develop leadership and decision-making skills, heads and student members of the literary committee have the opportunity of organizing, funding, public relations, regulating, and scheduling activities. We have an annual planner of KALAM, wherein all events and monthly themes are preplanned and presented.
We have a dedicated wall on 6th Floor for literary club. We have a creative display of writeups, wherein students are encouraged to give it a personal touch by handwritten poetries, quotes and creative art decorations.
Kalam Literary Committee
SR.NO
NAME
DESIGNATION
POSITION
1
Dr. Srivalli Natarajan
Dean
Editor In Chief
2
Dr. Sarika Shetty
Reader
Sub Editor
3
Ifrah Khan
Intern
Interns in charge
4
Saloni Bandekar
4
Sharvari Deshmukh
CLUB MEMBERS
LITERARY COMMITTEE HAS OVER 70+ MEMBERS COMPRISING OF STUDENTS
FROM ALL BRACNHES SPREAD OVER ALL 4 UG YEARS AND PG YEARS.
MUSIC CLUB: MUSICAL STRINGS
IMPACT OF THE CLUB:
Musical strings is the Music club of MGM Dental college which organizes various musical events for our music lovers.
"Music washes away from the soul the dust of everyday life" - Berthold Auerback
All students and staff members are given a platform to showcase their talents through exciting competitions which helps everyone to enlighten their mood in today's stressful life. Every event gets maximum participation from our students which helps it to become a great success. We have also started morning prayers to inculcate a sense of spirituality to keep everyone tied to their roots in today's modern world.
Dean
Dr. Srivalli Natarajan
Staff Incharge
Dr. Manisha Bhosle
Music Head
Mrunal Sawant
Faculty
Dr. Aditya Shinde
Dr. Jayeeta Verma
Dr. Sarika Shetty
Interns
Pixel
Objective:
Capturing and archiving photos and videos of the events conducted in the college.
Structure of the committee:
The Pixel Committee consists of a pixel head, co-head and intern members which will be elected by the students.
Students from 1st to 4th year will also be a part of the committee.
2 students from each year will be selected as members of the committee.
In case there are more than 2 participants, the staff in charge will select the members based on their skills, experience and after interviewing all the participants.
The Pixel Committee consists of a pixel head, co-head and intern members which will be elected by the students.
Faculty Incharge
Dr. Pankaj Londhe
Intern Pixel Head
Akanksha Deshmukh
Intern Co-Head
Kanishka Sinha
Members
Shreya Desai (Intern)
Vedant Sonawane (Intern)
Mandar Bandgar (4th year)
Rhutu Bore (2nd year)
Prapti Kapse (1st year)
Sakshi Agarwal (1st year)
ABOUT THE CLUB
"The greatness of a nation and its moral progress can be judged by the way its animals are treated"- Mahatma Gandhi.
In light of this statement, UMEED the Animal Welfare Club was established in 2022.
Animal welfare refers to the relationships people have with animals and the duty they have to assure that the animals under their care are treated humanely and responsibly.
Aim of the committee is to create safe and loving environment towards stray animals.
We promise to foster love , compassion and appreciation for animals, spreading knowledge on current problems impacting animals in and outside the campus.
Mission is to maintain complete wellbeing ,nurture and nourish stray animals in and outside the campus.
COMPOSITION OF UMEED
2022-23
| SR.NO | NAME | DESIGNATION | POSITION |
| --- | --- | --- | --- |
| 1 | Dr. Sarika Shetty | Professor | Staff In-charge |
| 2 | Sumaiya Siddiqui | Intern | Head |
| 3 | Sharvari Deshmukh | Intern | Co-Head |
Achievements
---
Here's a proud moment for MGMDCH again!!!
🔆Panvel Welfare Dental association held a 2 day conference.
📝There were CDE lectures along with competitions- Paper & Poster presentations.
🏆Winners of poster presentation at Dentcon 2022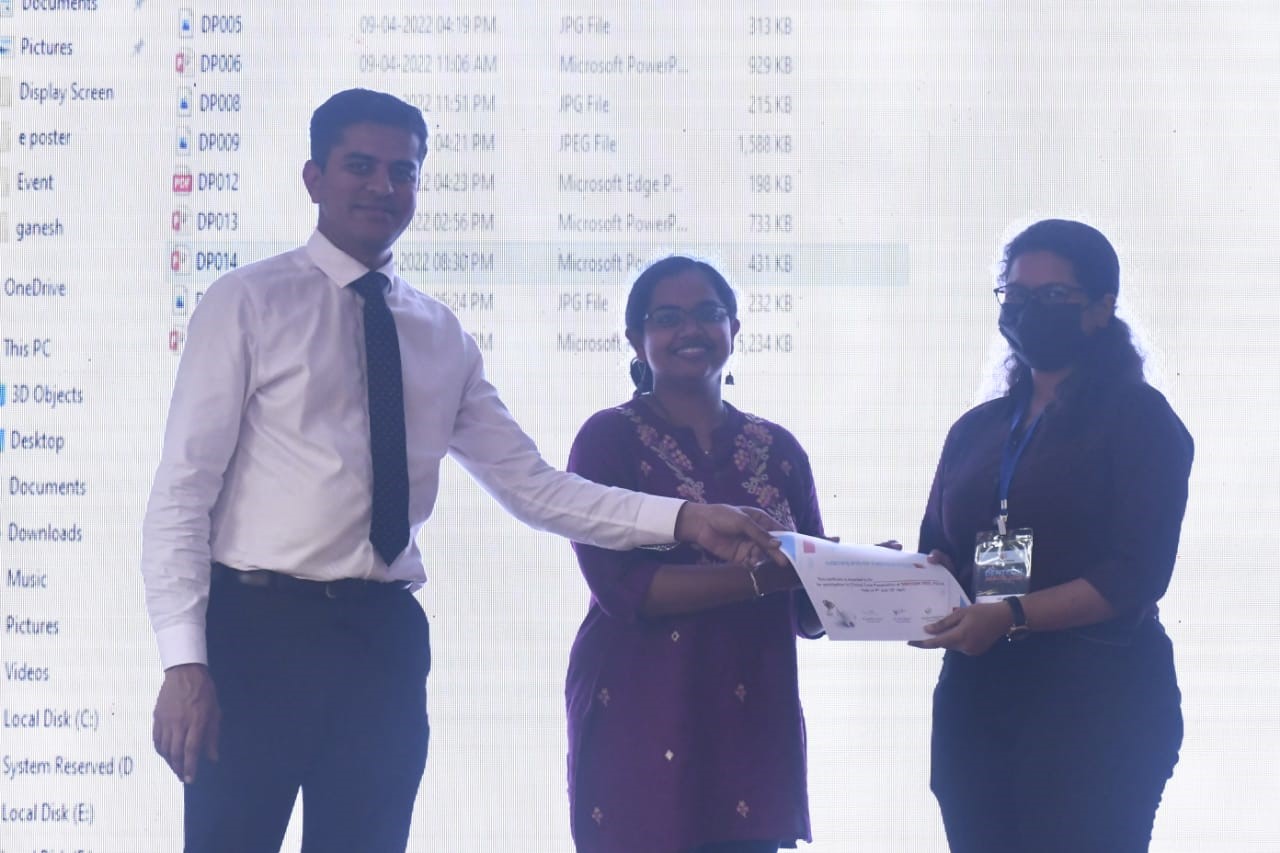 2nd prize: Amrita Agarwal (Final Bds), MGM Dental College & Hospital, Kamothe, Navi Mumbai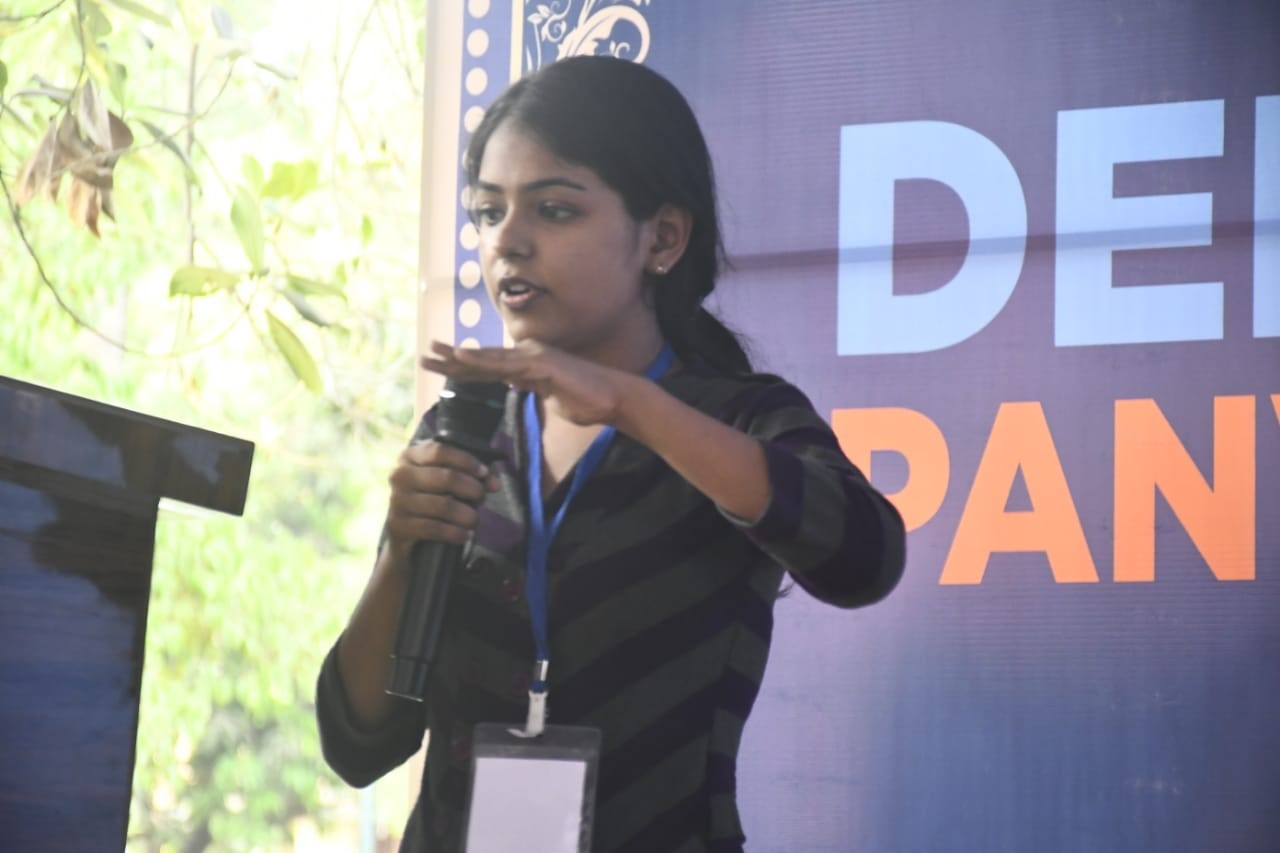 3rd prize: Janhavi Srivastava (Intern), MGM Dental College & Hospital, Kamothe, Navi Mumbai.